Hi everybody,
Thanks very much for coming to my website, where you can see all of my photos that I have taken this year. Please take time to see my Gallery and about pages, and don't hesitate to contact me whenever you want! All of my items are available for purchase and any print size you want is available by clicking the 'buy now' button. If you wish to buy a download for any of my items, and then choose your own print size, the download price will be £14.99.
Kind Regards,
Jonah Surkes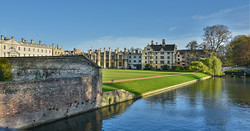 Gallery
Landscapes

(Contains 16 photos)
This is a collection of all the landscapes I have taken.
Wildlife

(Contains 70 photos)
This collection of photos if of different species of wildlife. From insects to birds these photos were all taken near home!
This is my largest collection so I hope you enjoy looking at them!
Macro

(Contains 31 photos)
This is my collection of flowers taken with my macro lens. These will all be constantly updated. I hope you enjoy looking at them! They can all be bought depending on the size of the print! Just press the buy now button. They would make great gifts for others, yourself or your home!
Thanks,
Jonah
Action!

(Contains 29 photos)
This is my action collection, where all my pictures show some action!
I hope you enjoy looking at them, thanks!
Jonah